Meet Us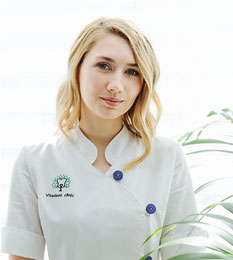 Dr. Natalia Sapatsheva, General Practitioner, Director
Natalia is one of the cofounders and directors of Vitadent Clinic since 2014.
Natalia has completed her degree in dentistry at the University of Tartu in Estonia, year 2013. She is very passionate about perfection in her work and her main interests are restorative and prosthodontic ( including implant dentistry) fields of the dentistry. Natalia is always opened for new technology in her professional field and achieved great results and experience in digital dentistry.
Natalia is constantly attending seminars and exhibitions to be up to date in fast changing modern medicine. She always tries to achieve best results and offer best solutions to her patients.
Natalia speaks English, Russian, Greek and Estonian languages.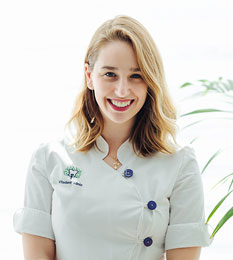 Dr. Aleksandra Baksheeva – Aristidou, General Practitioner, Director
Aleksandra is one of the cofounders and directors of Vitadent Clinic since 2014.
She has graduated from the University of Tartu in Estonia with a degree in dentistry, year 2013. Her passion is lying in all aspects of dentistry, while her main interests focus on restorative dentistry, aesthetic dentistry, prosthodontics and implant dentistry. Aleksandra is very interested in modern digital dentistry and tries to keep up with all the new possibilities that dental world gives us nowadays.
Aleksandra loves attending international seminars and workshops to expand her skills and knowledge.
Aleksandra speaks English, Russian, Greek and Estonian languages.

Dr. Anna Efremidou, General Practitioner
Anna has graduated from Saratov Medical University in year 2001. Year 2010 she successfully confirmed her diploma in Greece. Anna has major practical skills in the most fields of the dentistry:
– Therapy (including complex endodontic re-treatments)
– Surgery (including complex extractions, wisdom teeth extractions, gingival plastic surgeries+PRF-therapy)
– Prosthetics
Anna is constantly improving her qualifications by attending seminars and webinars. Anna speaks Russian and Greek languages.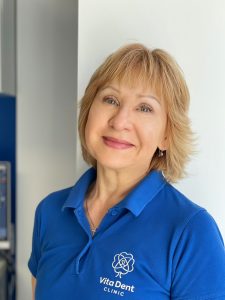 Alena Kudelya, Office Administrator
Alena completed her bachelor degree in Business Administration at SDS Colledge in London in 2007. Since then she has continuously been working within busy Administration and Reception environment. Alena joined Vitadent Clinic in 2017 and is very passionate about delivering good customer service to all our patients so they feel welcomed and valued. Alena speaks English and Russian.
Sandra Vlasko, Dental Nurse
Sandra is a professional nurse graduated from Slovakian medical college in 2007. She is also an Alternative medicine practitioner. She finished University of Traditional Chinese medicine in Prague in 2012, and Academy of Homeopathy in Slovakia in 2014. She has many years of experience as a dental and surgical assistant. She is very active and passionate about her work. Her hobbies are kitesurfing, longboarding and art.
Svetlana Shvedova, Dental Assistant
Svetlana has graduated from the Izhevsk State Medical Academy in 1997 as a general dentist. In 1998 she completed her clinical internship as a specialist in Orthopedic Dentistry.
As a representative from Cyprus (year 2010) Svetlana took part in the international conference of rehabilitation for musculoskeletal system diseases.
Svetlana is a mother of three children. All her free time she tries to spend with her family, loves travelling, interested in literature and chess.