Meet Us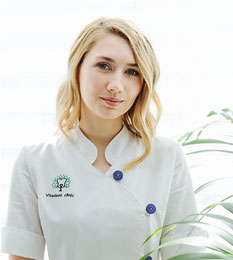 Dr. Natalia Sapatsheva, General Practitioner, Director
Natalia completed her degree in dentistry at the University of Tartu in Estonia. She speaks English, Russian, Greek and Estonian languages. Natalia regularly participates in additional training in Cyprus as well as abroad. High degree of professionalism in all aspects of clinical dentistry and great communication skills help Natalia to provide her patients with the best dental care. Her professional interests include endodontics, prosthodontics and restorative dentistry. Outside dentistry, Natalia enjoys travelling, running and tennis.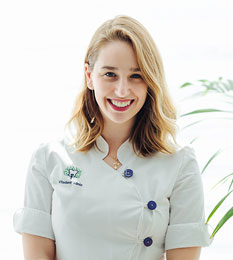 Dr. Aleksandra Baksheeva – Aristidou, General Practitioner, Director
Aleksandra has graduated from the University of Tartu in Estonia with a degree in dentistry. Her passion lies in all aspects of dentistry, while her main interests focus on restorative dentistry, prosthodontics and endodontics. With additional education and participating in variety of training, Aleksandra aims to improve patient care as to provide always excellent services. Aleksandra speaks English, Russian, Estonian and Greek. Her hobbies include sports, travelling and reading.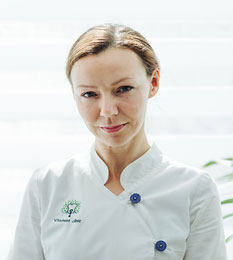 Dr. Natalia Kosheleva, Dental Surgeon
Natalia qualified as a Dental Surgeon with more than 11 years experience in this field. She graduated from Omsk Medical Academy in 2004 and has a solid background in surgical dentistry, including extractions, treatment of impacted teeth, periodontal surgeries, as well as oral and Maxillofacial Surgery. Natalia speaks Russian, Greek and English.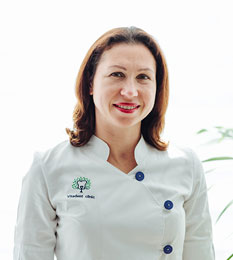 Elena Pastere, Paediatric Dentist
Dr Elena Pastere graduated from Latvian Medical Academy in 2002. She also undertook extended course at St. Petersburg Medical Academy in Orthodontic Studies 2005-2007. She is a highly qualified dentist, and has huge experience working with various brace systems and removable orthodontic plates. At Vitadent Elena works as an pаediatric dentist. Elena speaks English, Latvian, Russian and Greek.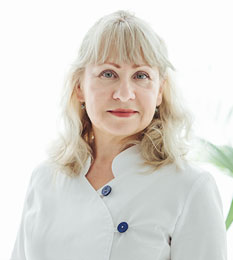 Alena Kudelya, Office Administrator
Alena completed her bachelor degree in Business Administration at SDS Colledge in London in 2007. Since then she has continuously been working within busy Administration and Reception environment. Alena joined Vitadent Clinic in 2017 and is very passionate about delivering good customer service to all our patients so they feel welcomed and valued. Alena speaks English and Russian.