Vitadent Clinic
Vitadent Clinic offers a complete dental care from preventive dentistry and hygiene to restorative treatments and surgery.
We look forward to providing you with the personal care you deserve.

TREATMENT OF DENTAL CARIES
We provide a wide range of dental treatments in a clean modern environment. Our goal is to offer you the best dental solutions available in prevention and aesthetics.

IMPLANTATION
We can restore your confidence with dental implants, the most natural alternative for damaged or missing teeth. We can place implants as well as complete implant restorations.

COSMETIC DENTISTRY
Our dentists use only the best available techniques for teeth whitening, teeth restoration and prosthetics. We can offer a multidisciplinary approach to ensure that the smile you have dreamed of is the smile you can get.

EMERGENCY TREATMENT
A dental emergency consists of but is not restricted to swelling, excessive bleeding and severe pain.
During surgery hours please contact us on 25 00 19 20.
Dr. Natalia Sapatsheva, General Practitioner, Director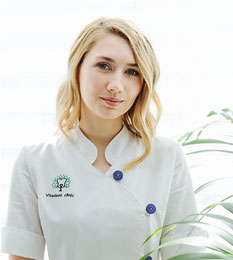 Natalia completed her degree in dentistry at the University of Tartu in Estonia. She speaks English, Russian, Greek and Estonian languages. Natalia regularly participates in additional training in Cyprus as well as abroad. High degree of professionalism in all aspects of clinical dentistry and great communication skills help Natalia to provide her patients with the best dental care. Her professional interests include endodontics, prosthodontics and restorative dentistry. Outside dentistry, Natalia enjoys travelling, running and tennis.
Dr. Aleksandra Baksheeva – Aristidou, General Practitioner, Director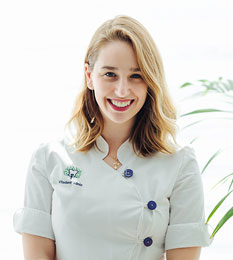 Aleksandra has graduated from the University of Tartu in Estonia with a degree in dentistry. Her passion lies in all aspects of dentistry, while her main interests focus on restorative dentistry, prosthodontics and endodontics. With additional education and participating in variety of training, Aleksandra aims to improve patient care as to provide always excellent services. Aleksandra speaks English, Russian, Estonian and Greek. Her hobbies include sports, travelling and reading.